We're set a little apart from the other wineries and, as a result, it's a little more peaceful here than other places – an oasis. The tranquillity creates a serene environment in a spectacular setting, and the perfect location for your special day. Plus the sparkling wine to celebrate the occasion is very close at hand. Wedding bookings are available from June to August each year.
Please contact us to discuss your wedding plans, and how Fitzpatrick Family Vineyards can play a part. It's your special day, and we want it to be memorable, remarkable, and full of sparkle.
Make Our Place Your Place

The winery is available for select bookings throughout the year. If you're interested in discussing corporate events, meetings, or something else that requires an incredible view, beautiful space and delicious food, please contact us.
YOU DO THE, "I DOs." WE'LL DO THE REST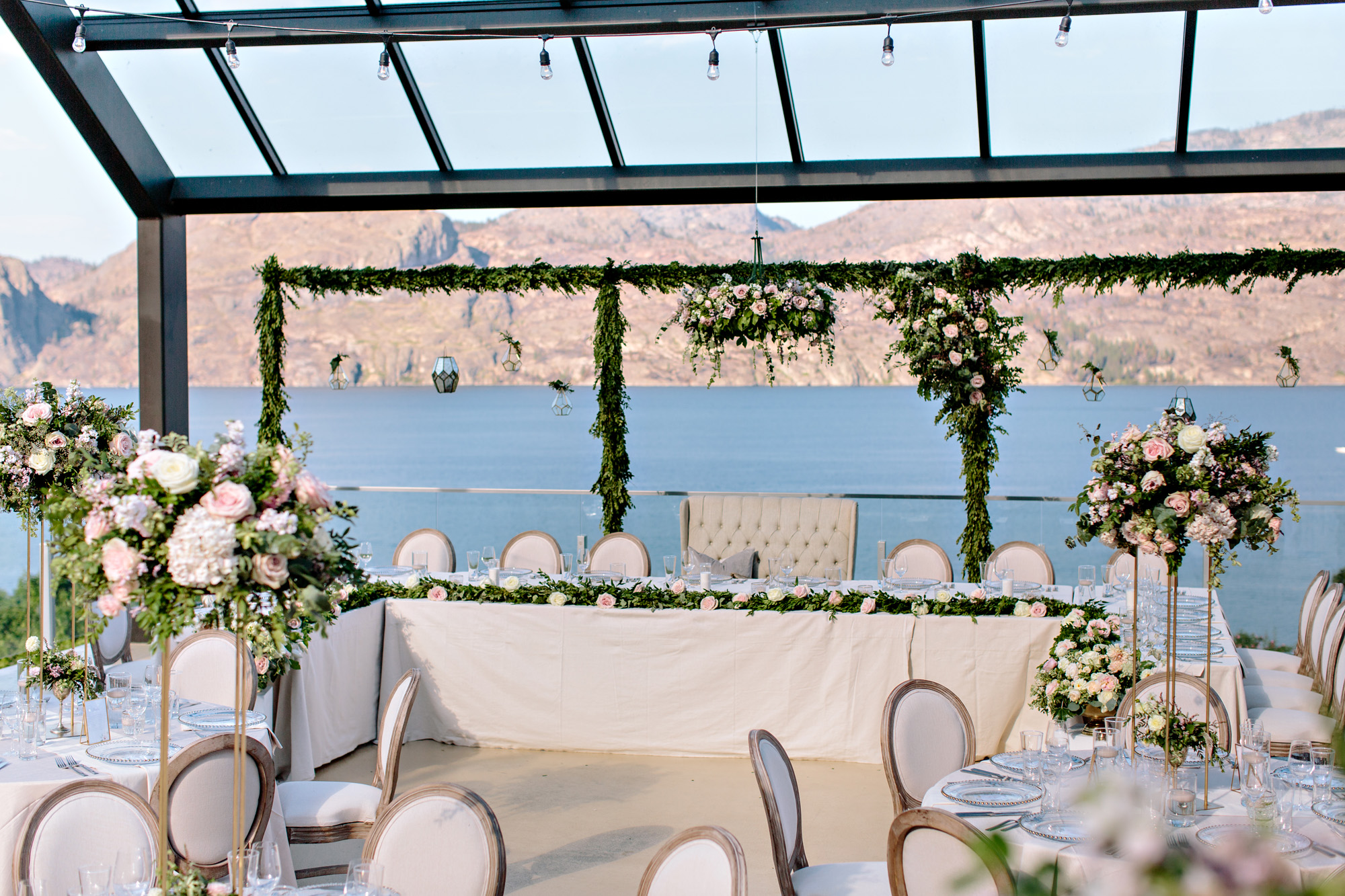 Congratulations on your engagement and thank you for your interest in hosting your wedding at Fitzpatrick Family Vineyards! We are honoured that you would consider us for such an important day.

Our 2023/2024 Wedding Season is fully booked, and we have not yet opened dates for our 2025 season. In the first week of January 2024 we will be releasing 6 exclusive bookings, for which you can select any weekend between May 23, 2025 – August 24, 2025. If you wish to be added to our 2025 Wedding Date Release mailing list, please fill out our wedding contact form here.

Please note that we do not offer weddings outside of that range for two reasons:
1. We are an open-air venue, and can not provide a pleasant experience outside of this range due to weather
2. Our reception location is shared with the wine making team and we prioritize it's use for harvest and winery operations from the end of August – mid May each year.

If you have any additional questions, please don't hesitate to email our Wedding + Events Manager, Merissa Hucul - Merissa@dine19.com.
SPECIAL EVENTS
Throughout the season, we'll run culinary events, concerts, special tastings and tours at our property as well as outside partner venues. Check back for more upcoming events.