Sparkling Wine Made The Traditional Way, With Lots and Lots of Patience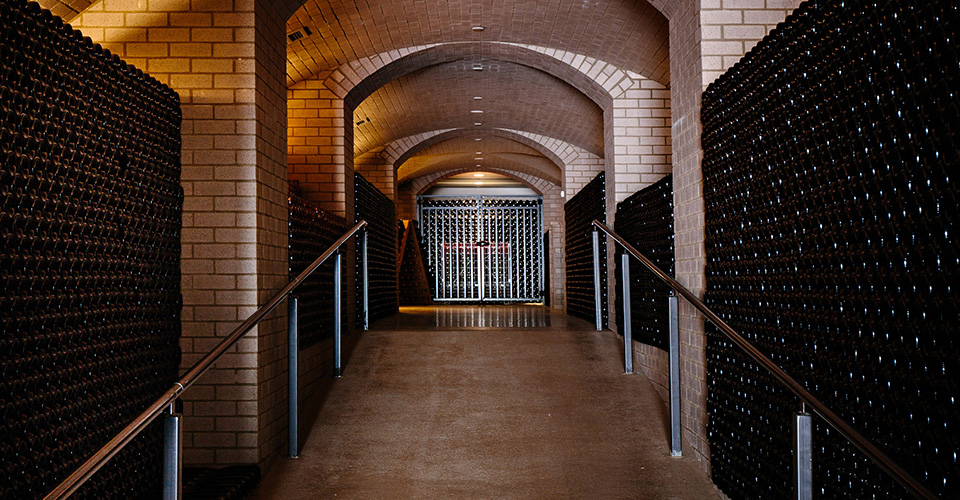 We started down the road to making sparkling wine in 1994 when we purchased this site between Peachland and Summerland, and planted Pinot Noir and Chardonnay—the two primary grapes of Champagne. We just didn't know it at the time. But as the years went by, it became clearer and clearer that this site would produce the kind of fruit that would make exceptional sparkling wine.
The grapes
To add to our blocks of Pinot Noir and Chardonnay, we've planted a little Meunier—the other key Champagne grape. With these three in the vineyard, we have the building blocks in place to create traditional method sparkling wine in the grower style of Champagne.
The site
Our location is ideal for sparkling. The early morning sun that lasts throughout the day combines with a critical, early evening shadow cast by the mountain to our west. That gift of shade reduces acid metabolism in our grapes and retains the acidity so key to great sparkling.
The age
Our core Pinot Noir and Chardonnay blocks were planted in the mid-90s, and are now entering the age where they are producing exceptional, expressive fruit. It was the right time for the vines, and us as a family, to make these traditional method sparkling wines.
The method
We make only traditional method sparkling wine, which means our Fitz Brut spends no less than 24 months aging on its lees before it's disgorged, corked and foiled. You can make sparkling wine other ways, but you really can't shortcut the effect of time and lees exposure on a sparkling wine.
Sparkling Wine Made Two Ways
Our Fitz Brut and Reserve tiers of sparkling are both made in the traditional method. What sets them apart is both bottle-aging and approach. Our sparkling wines also mirror the philosophy of the grower Champagnes of France, where the wines are made only from grapes grown on the maker's estates and from a single vintage.

Fitz Brut
Fitz Brut is our signature Cuvée, which is a French term for blend. Our first vintages were made with a combination of Pinot Noir and Chardonnay, but as of 2015, also a hint of Meunier.
We take a vintage approach to our Brut much like the grower Champagnes of France where we adjust the blend percentages from vintage to vintage and strive to evoke a clear statement on the year, terroir and people who contributed to the wine's development. Fitz Brut spends no less than 24 months aging on lees.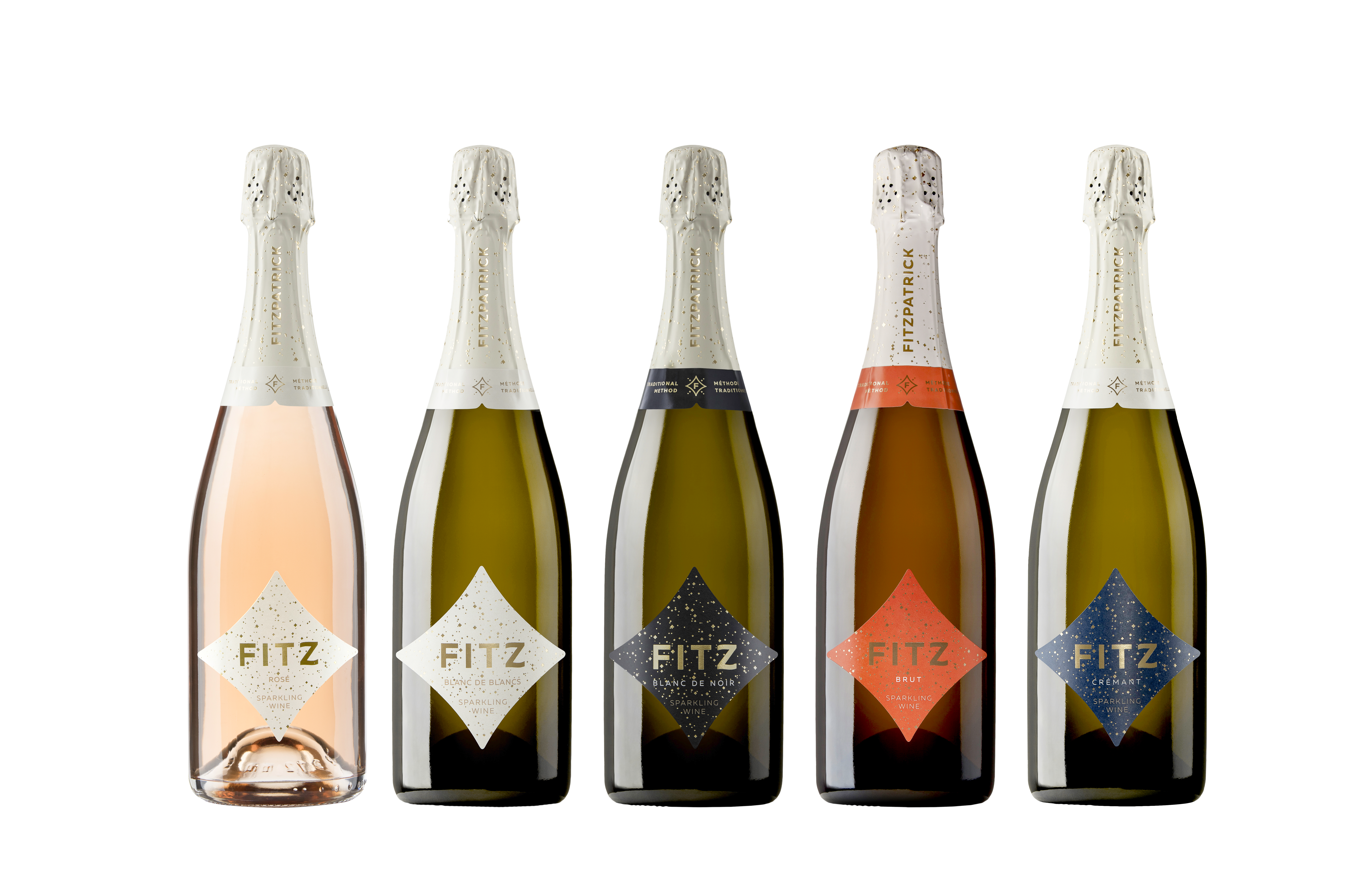 Fitz Reserve Sparkling
At present, we have three Fitz Reserve Sparkling Wines: a Blanc de Blancs, a Blanc de Noir and a Sparkling Rosé. The Blanc de Blancs is made with 100% estate grown Chardonnay, the Blanc de Noir is made with 100% estate grown Pinot Noir and the Sparkling Rosé is comprised of 100% estate grown Pinot Noir.
Each is made with the same vintage-specific philosophy as the Brut where showcasing the style of the year will prevail over the Champagne region's approach to blending for uniformity. We chose to evoke the uniqueness of time and place in each vintage. Our Reserve Sparkling Wines spend no less than 36 months aging on lees.